G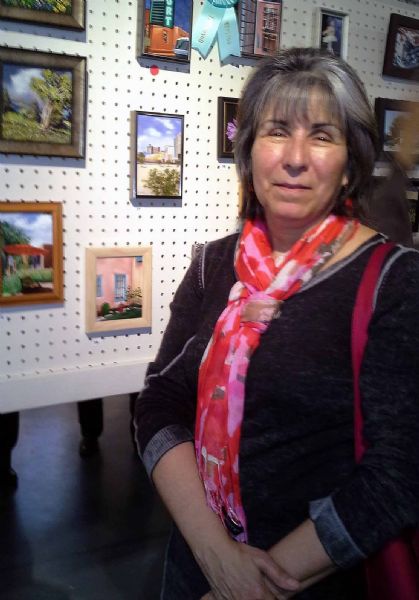 rowing up in El Paso, TX, my art education started early with my parents who were both artistic. As a result, becoming a student of art at an early age was a given, leading to a degree in fine art. I have been a part of many exhibitions in Texas and New Mexico where I have received recognition in the form of awards.
Now living in Albuquerque, NM, I am cognizant of the fact that the western and southwestern part of the Unites States has a car culture that you don't see elsewhere. As a result, there is an abundance of old vehicles to paint! Due to the dry climate and lack of salt air, metal rusts at a much slower rate thus preserving the metal on these old vehicles. Eventually they will all rust unless they are constantly maintained. So, I feel I am preserving a recorded history by painting as many of the old cars and trucks. When I work with old vehicles, I like for them to be the central focus of the painting and the background secondary. I will often use an imaginary landscape to place the car or truck. And at other times I will have a specific place in mind.
While I do paint primarily the old vehicles, it is by no means the only subject matter I like. I have done many landscapes and floral scenes as well. With all of my paintings, I try to use the light and shadows to push the viewer into the scene to evoke a memory of place and time. For me, it's probably the most challenging aspect of my art.
Though I have worked, and continue to work, in many mediums, oil paint is my primary medium as I love the versatility and blending ability of oil paints. I currently have artworks in collections across the U. S. as well as in Spain and Germany.